I saw a poll about this on Facebook being held by the Lord of the Rings Online game page. Of course they were using only locations found in the game, but it got me thinking, "Where would I want to live in the world of Tolkien?" Of course, we have only seen a small part of Middle Earth on the big screen and there are many more locations in the books, games, etc. I shall start with the location in Lord of the Rings Online in which I think the designers did an amazing job of fitting Lake Evendim into the New-Zealand-ish landscape we have all scene and made it beautiful.
I would love to live in Evendim because of the following:
I love large rolling hills/smaller mountains
I love forests
I love lakes
I love old ruins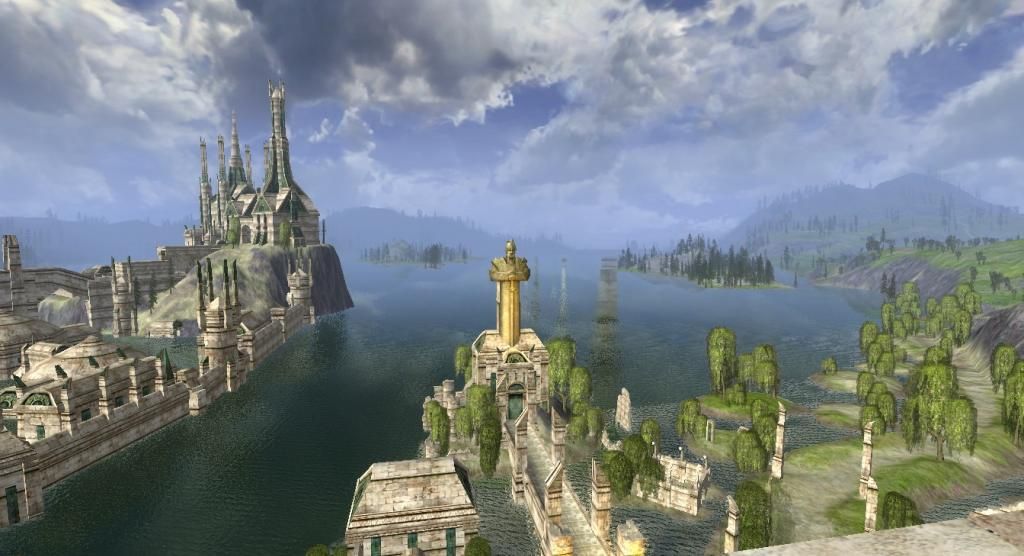 So where would you want to live? Anywhere you have seen or imagined in books, games, movies, cartoons, or illustrated.